Many times, especially after a downgrade we see a lot of yellow marks in Device Manager. These devices are not detected by the operating system. In order to detect which device is follow the procedure bellow.
Right click on the unknown device select Properties-->Details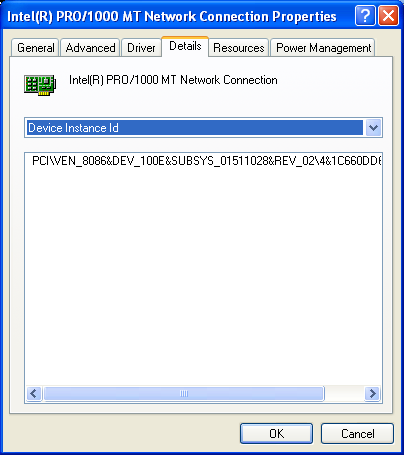 As we see on the previous screenshot there is a description that looks like PCI\VEN_8086&DEV_100E&SUBSYS_01511028&……….. 
Read in this description and write down the VEN and DEV (Vendor and Device respectively). In our example this is VEN = 8086 and DEV=100E
Now visit the site  www.pcidatabase.com and complete the Vendor or Device in the appropriate fields,  as in the following screenshot.
After filling the fields click on Search button and the result will be shown as in the following screenshot.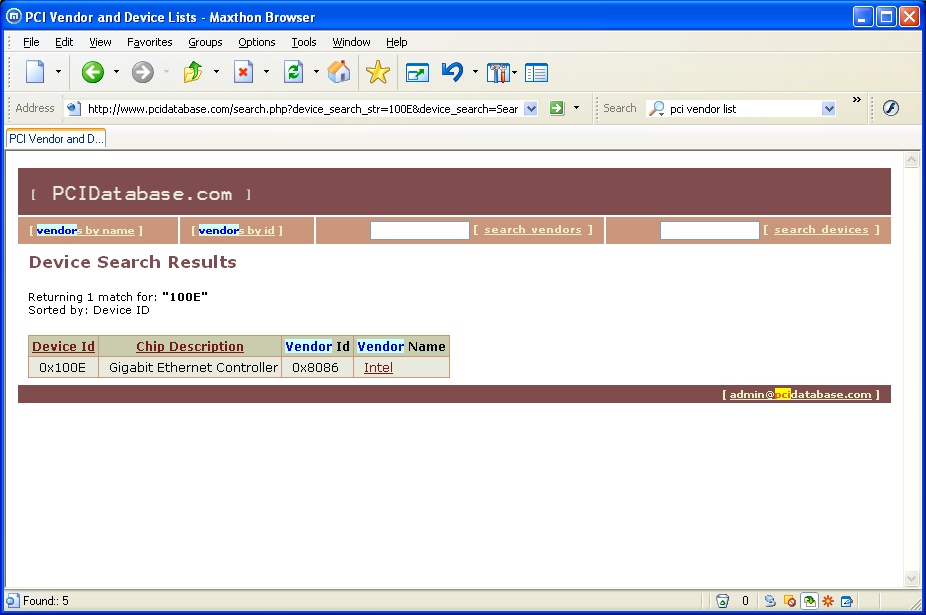 For more information, click on Vendor Name.